Announcements
Posted on July 23, 2020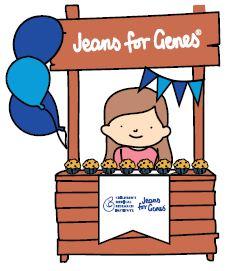 Bridge Clinic is participating in Jeans for Genes Day on Friday August 7 2020
Every minute, 12 kids globally are born with a birth defect or incurable genetic disease. Many are at an even greater risk right now from COVID-19. You can help this August by joining Jeans for Genes.

Continue reading
Posted on November 29, 2019
Follow the link below for important information about this vaccine.

2020 Men B Consumer Faq Update

Parents of children under 2 years of age please bring your own supply of children's paracetamol to the appointment. Thank you!

Continue reading
Acknowledgement to Mark Richards, Murray Bridge, SA for Bridge Clinic entrance photography.